Thursday, January 12, 2012
Nisha Butt is another girl from the lively town of Lahore. Lahore is becoming the hub of fashion with these new fashion girls and awesome designers. Fashion in Lahore can easily be seen in the parties, the city is popular for. Lahore fashion model are already very popular with their looks. You can also name quite good model girls from Lahore to mark the fashion scene in here desi. These desi girls are we proud of along with the fashion designers who give a breath taking looks to them.
Nisha Butt Photo Gallery
In this photo-shoot Photography, styling and coordination is done by Maram & Aabroo.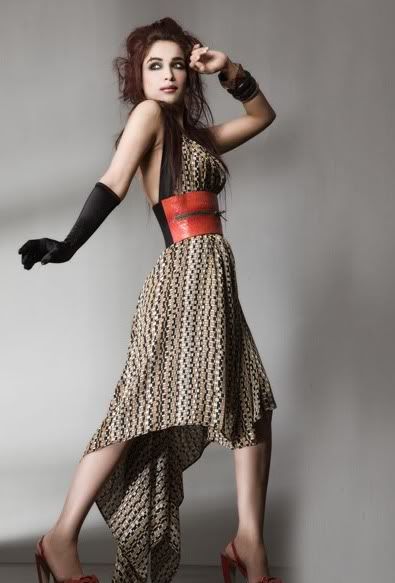 Thursday, January 5, 2012
I recently did a shoot with my love, Obscura Hail, with my favorite photographer Geoff Jones.
He'd never done a shoot before but I think it went awesomely and I love this shot we got back. Boring framed couples shots? Pah! haha.
I did the make up/styling/nails. Hurt so bad pulling those ribbons off afterwards
We called it 'Winged Cupid Painted Blind'.
Cause. Y'know. Wind, m'right?
If you' like to listen to some Obscura Hail, you should go here:
Clicky for music
He makes super pretty, melancholy music!